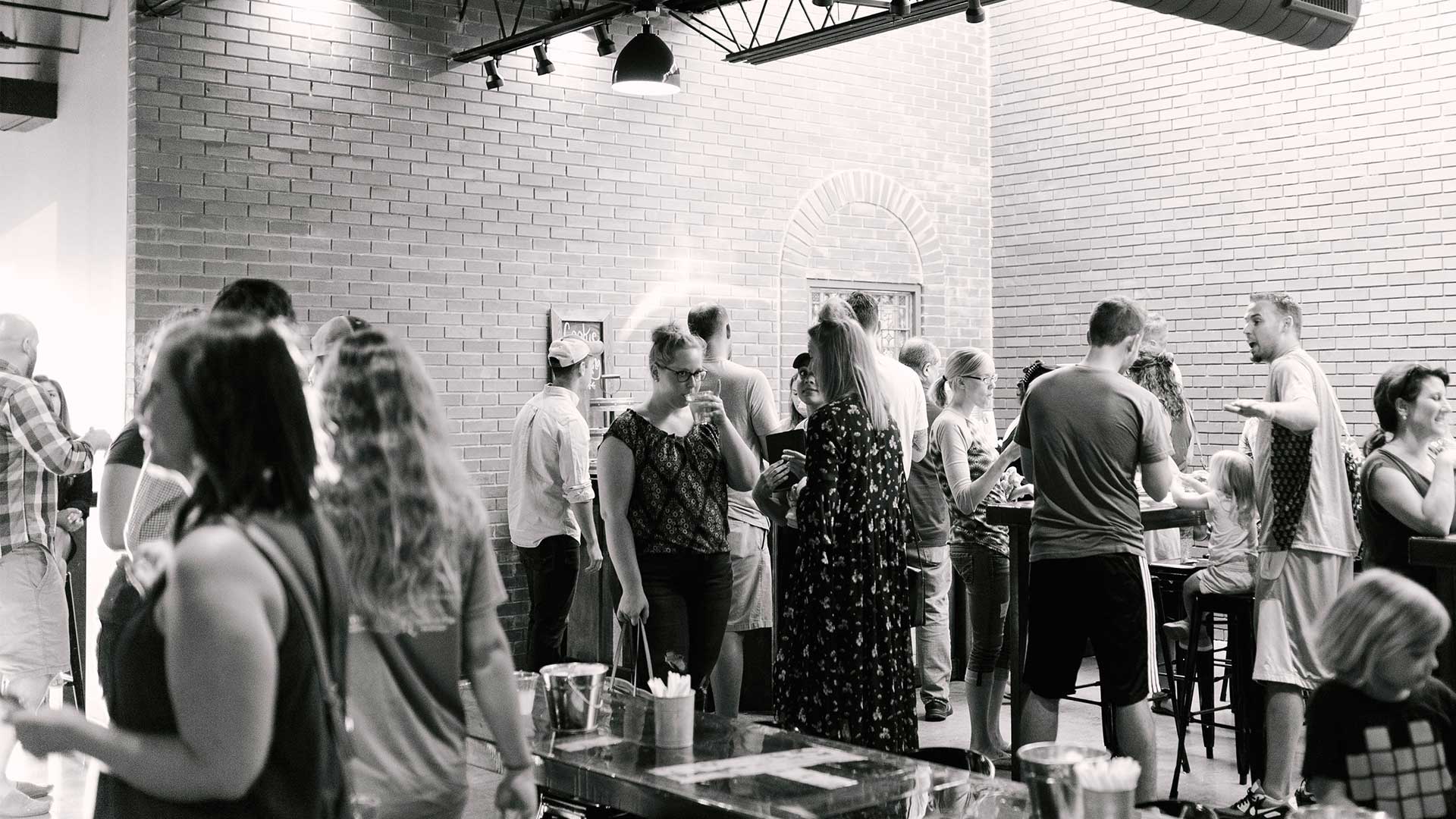 worship gatherings
matthias' lot has 3 worship gatherings on wednesday evenings
where we meet
2645 west clay, st. charles, mo 63301
what to expect
worship and teaching for all ages and families, causally dressed
loving him and loving his.
our mission statement is simple: "loving him and loving his". we teach the bible unashamedly, focus on Jesus with great conviction, and disciple our people to be living on mission in their own daily contexts. though we do not live it out perfectly, we are anti-gossip and judgment and are consistently pursuing new ways to make sure people know they can struggle, wrestle, and be completely honest in our community without being shunned.

why the name matthias' lot church?
when matthias was planted in the city of st. charles in 2005, we hoped that our name would communicate our vision. matthias is chosen in acts 1:26 as a replacement for judas to join in the gospel work with the the disciples. he represented restoration to the disciples who had witnessed judas' betrayal. though matthias is only mentioned in acts 1, historians tell us that he lives out the gospel and is later killed due to his faith. thus, matthias serves one biblical purpose: to restore integrity to the apostolic ring. our vision as a church is to be a part of restoring integrity to the bride of Christ, his church. we are just a very small piece of this work, but a piece all the same. as you begin to get connected to this church community, you will learn more about how we are fleshing out this vision in our context.

why wednesday nights?
first of all, know this: we will never do something as a church just because culture is dominated by a particular thought or practice. that said, when planting the church, our leaders were convicted to live out a different kind of 'life rhythm'. for many of us, sundays were the busiest days of the week growing up. packed with church events, hustle and bustle, and relational tension. we believe that it is possible for one day out of the week to look completely different than the others; not in some pious religious act, but because of the freedom we have in Christ. on sundays, we encourage our people to 'cease' and 'celebrate' Jesus, by joining in smaller communities (lot families), resting from normal activities, and enjoying the blessing of relationships. having lived out this vision since 2005, sundays have now become the favorite day of the week for much of our church. we do not believe that this methodology is biblically mandated, but something that God has called our church to live out.